Youth in Agriculture: The Story of Udgoon Fruits and Vegetables
Agriculture is principle economic sector in Somalia not only in terms of meeting the food needs of the population but also in terms of generating income through crop sales and agricultural labor opportunities. For years, we have seen efforts to produce various locally grown crops, fruits and vegetables across Somalia by different farmers and production companies. We have been inspired by the boom and potential of this sector, and our company was founded on the principle to invest in the agricultural sector, especially around food production and crops for local economic development. 
Udgoon is a local company in Mogadishu founded by a group of ambitious youth (three female and two male) who majored in agricultural studies from various universities in Somalia. Udgoon deals with the production of food products especially fruits and vegetables such as tomatoes, spinach and many other.
Among the key principle sector that Somali is dependent on is agricultural and food production. With the right knowledge and tools many crops can be locally grown but our markets are filled with imported food products from grains to fruits and to vegetables. We are addressing hunger, food insecurity by producing organic and quality fresh food products. Many food products in the market lack quality and are not healthy for human consumption. People normally consume expired or low-quality food products which are generally imported from outside the country that poses a great threat to the health of our people. In the future, we aim to adapt and transform our farmers into ecofriendly and green economy. Our focus now is to increase local production to bridge the local gap in food production, especially vegetables, fruits and other organic corps.
Our major challenge is lack of funds to operate and run the company to meet the local demands, local market needs, such as a small cultivating field, transportation for the harvested crops and purchase of insecticides also we are challenged by our customers who mostly look down on locally produced food products with a belief that imported products are better thus the majority of the people tend to opt for food that is exported from other areas than buying the food that is processed locally.
Udgoon sees a great investment opportunity in the food processing market and we are working on creating a mini factory that will enable the processing of various food products. We plan to produce ketchup, canned fruits, jams and so many more with hopes of capturing international markets. We aim high and our brand company to join global and international brands.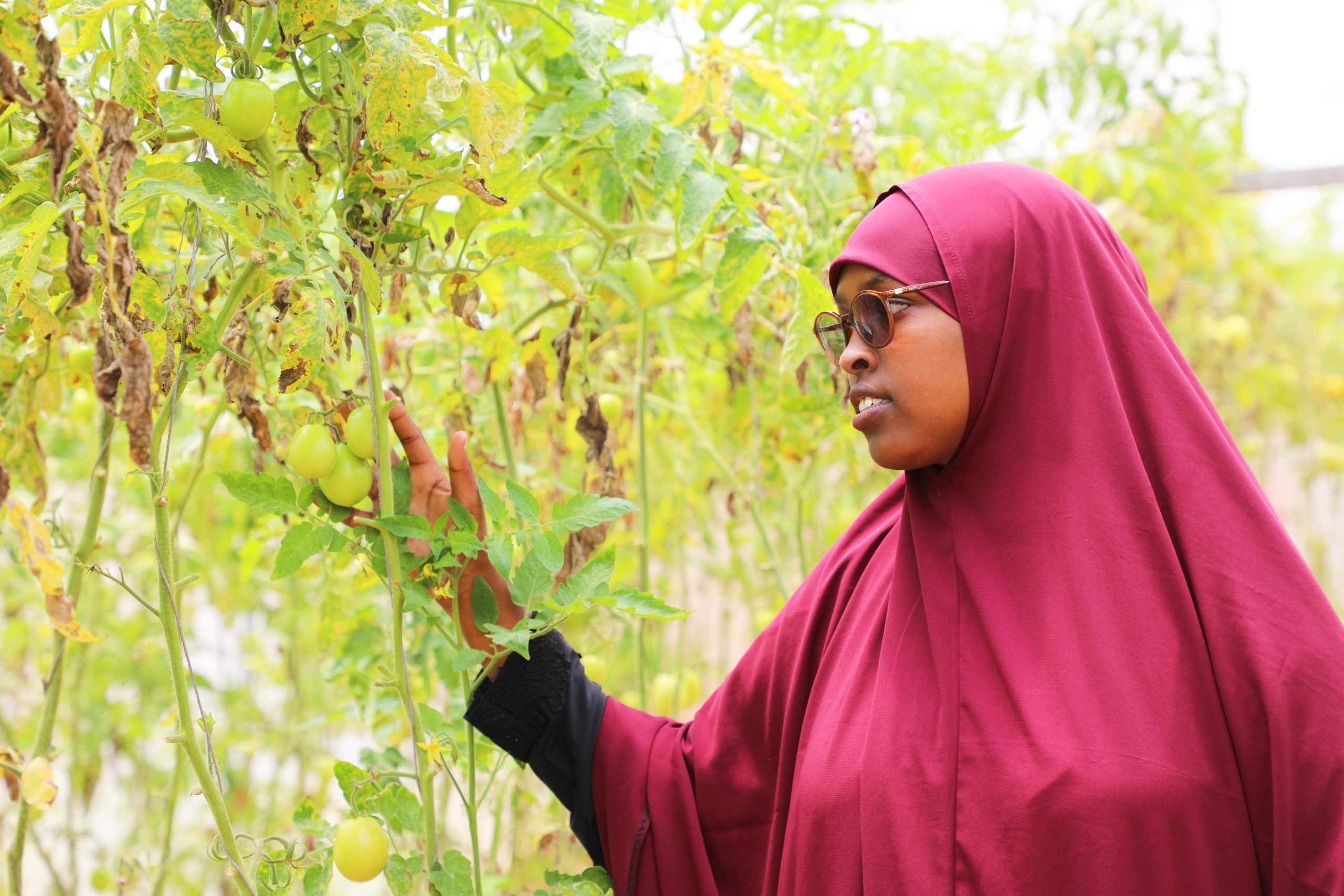 How Did You Hear Dalbile?
We heard about the program from Twitter and other social media platforms; we applied and luckily got accepted. The program was very interesting and we were trained by highly qualified mentors, we also got to meet other youth with amazing ideas. The funds also helped us boost our capital. We would love to appreciate Dalbile and iRise Hub for helping us realize and turn our idea into reality. We also like to command iRise Hub for always investing and encouraging local youths.
Udgoon is looking forward to your support; you can order from us for your daily consumptions, you can help us with the field for cultivation, or the transportation for our products. The stakeholders and banks can also help by investing in us. We are highly motivated and passionate entrepreneurs, we hope for our company to grow and be the future pioneers of the agriculture sector in Somalia.
Subscribe to our news letter
Subscribe to receive regular updates on Dalbile including grant awards, blog stories, events and other opportunities.